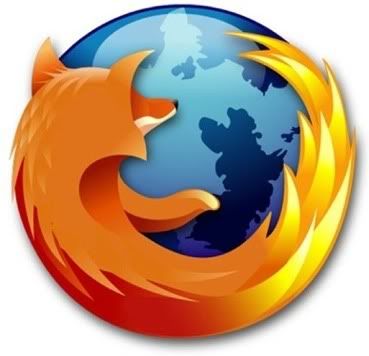 Find me on the internets. I am still working on adding all of my profile links but here is a good start.
Blip.fm
Access to millions of streaming songs, your own music station, a station programmed by your friends, an audience of music enthusiasts, integration with Twitter, FriendFeed, Tumblr, LiveJournal, Jaiku and Last.fm.
BrightKite
Brightkite connects people based on the places they visit in the real world. With Brightkite you can see where your friends are, what they're up to, see what's going on around you, and meet real-world friends.
http://brightkite.com/people/nexy
FriendFeed
FriendFeed enables you to keep up-to-date on the web pages, photos, videos and music that your friends and family are sharing. It offers a unique way to discover and discuss information among friends.
http://friendfeed.com/nexy
http://www.missnexus.com/archives/friendfeed-widget/
HelloTxt
With HelloTxt you can post your status once and have it appear automatically on all of your networks, allowing you to keep all of your friends up to date with ease. It also lets you read your friends' updates from main microblogging and social networks all at once.
hi5
hi5 is an international social network with a local flavor. It enables members to stay connected, share their lives, and learn what's happening around them.
iLike
iLike is a service to help you organize your music, share your music tastes, and discover new music through your friends. iLike provides a buddy-list for your iPod – it helps you discover new artists based on what you're already listening to, and it helps you browse your friends' music libraries and share music suggestions with each other.
Jaiku
Jaiku is a social networking, micro-blogging and lifestreaming service comparable to Twitter. Officially It is currently a closed-beta service and people who wish to sign up have to wait for an account to become available.
Kwippy
Kwippy is an easy and fun way to share you Gtalk, Yahoo and Facebook status messages with your friends and have interesting conversations over them. Kwippy offers a great platform for conversations by bringing out the best of forums, blogs and microblogs.
http://www.kwippy.com/nexy/
Last.fm
Last.fm is a music service that learns what you love… Every track you play will tell your Last.fm profile something about what you like. It can connect you to other people who like what you like – and recommend songs from their music collections and yours too.
http://www.last.fm/user/missnexus
moblog
A moblog helps habitual bloggers to post write-ups directly from their cell phone even when on the move. Mobile blogging is popular among people with camera-enabled cellphones which allow them to e-mail/MMS or SMS photos and video that then appear as entries on a web site, or use mobile browsers to publish content directly to any blogging platform with Mobile Posting compatibility.
MySpace
MySpace is a social networking website offering an interactive, user-submitted network of friends, personal profiles, blogs, groups, photos, music and videos for teenagers and adults internationally.
http://www.myspace.com/missnexus
Photobucket
Photobucket is an image hosting, video hosting, slideshow creation and photo sharing website. Photobucket is usually used for personal photographic albums, remote storage of avatars displayed on internet forums, and storage of videos.
http://s134.photobucket.com/albums/q99/missnexus/
Plaxo
Plaxo is a way for you to stay in touch with the people you actually know and care about — your family, your real-world friends, and the people you know from business. Pulse makes it easy for you to see what they're creating and sharing online — their blogs, the photos they're uploading, their restaurant reviews, and so much more.
http://www.plaxo.com/directory/profile/206159213596/1ca9b1a3/Nexy/Licious
Plurk
Plurk is a free social networking and micro-blogging service that allows users to send updates (otherwise known as plurks) through short messages or links, which can be up to 140 text characters in length. Updates are then shown on the user's home page using a timeline which lists all the updates received in chronological order, and delivered to other users who have signed up to receive them.
Technorati
The leading blog search engine, Technorati.com indexes millions of blog posts in real time and surfaces them in seconds. The site has become the definitive source for the top stories, opinions, photos and videos emerging across news, entertainment, technology, lifestyle, sports, politics and business. Technorati.com tracks not only the authority and influence of blogs, but also the most comprehensive and current index of who and what is most popular in the Blogosphere.
http://technorati.com/people/technorati/nexy
Tumblr
Tumblr allows you to create tumblelogs for free. To make a simple analogy: If blogs are journals, tumblelogs are scrapbooks. You can also look at tumblelogs as slightly more structured blogs that make it easier, faster, and more fun to post and share stuff you find or create.
TwitPic
Share photos with your friends on twitter with twitpic. No signup required, just login using your twitter account.
http://twitpic.com/photos/nexy
Twitter
Twitter is a free social networking and micro-blogging service, that allows its users to send and read other users' updates (otherwise known as tweets), which are text-based posts of up to 140 characters in length.
Utterli
Utterli helps you create and follow discussions with friends or new people with similar interests. You can create or join a discussion from any mobile phone or computer. Utters are cool because they can be audio, video, pictures and text, and it's really easy to post to your other online profile pages.
YouAre
YouAre is a free social networking service to share in real-time your daily things with friends, colleagues — and anyone you want to connect with. A faster way to show your true self. You can share what you are doing and your interests using text, video, and images in a fast and concise way using 140 characters.
Rest in Peace to the following sites:
Pownce
Pownce is a free social networking and micro-blogging site. Pownce is centered around sharing messages, files, events, and links with already-established friends. Pownce was closed down on December 15, 2008. The engineering team and technology are now a part of Six Apart.
http://pownce.com/nexy/
Rejaw
Rejaw is a new way to communicate in real-time with friends, family, and co-workers. You can shout messages to your followers, or whisper to your friends. Monologue or dialogue, micro-blog or status update, soliloquy or dialectic.
http://rejaw.com/nexy
In April 2009 the website announced: Rejaw has stopped accepting new sign-ups effective immediately. From now until May 15th, you can continue to send new shouts, whispers, and replies, as well as request export of your private user data at http://rejaw.com/account/export.
As of May 31, 2009, Rejaw is dead.